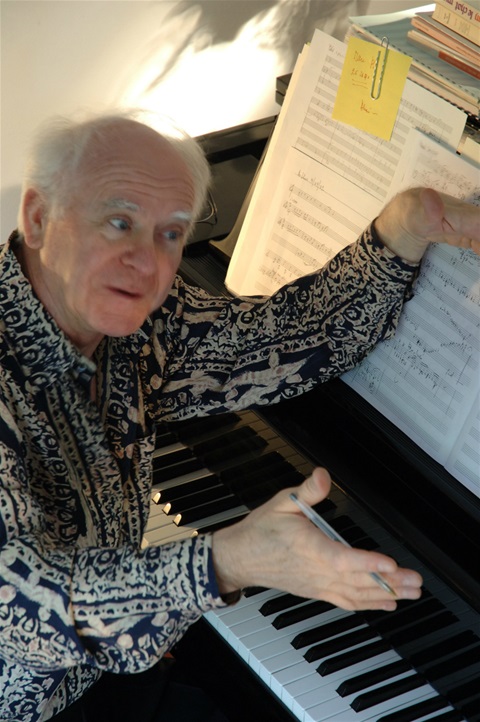 Robert Janssens, composer – conductor
Robert Janssens obtained his diplomas at the Royal Conservatoires of Liège and Brussels. Shortly afterwards he picked up the conductor's baton. Thus, he will conduct amongst others the Orchestra of the RTB, the Royal Opera of Wallonia, the Symphonic Orchestra of Liège, the National Orchestra of Belgium and also the Wiener Philharmoniker Musikverein, the Washington Symphonic Orchestra, the Grand Symphonic of Leningrad and other international orchestras in Europe, Asia and America.
Whereas several conductors having attended his course at the Royal Conservatoire of Brussels, travel the world today, Robert Janssens was director of the Academy of Arts of Brussels and of the Royal Conservatoire of Mons. Today he is still the conductor of the Brussels Capital Orchestra.
A fertile composer, he has written works for grand symphonics: concertos, cantatas, opera, chamber and ballet music, soloist pieces, sound illustrations for the theatre…
Amongst his recorded works are: French, Dutch and European Christmas Songs, Kyrie-Allô!, Tu quoque, Vidimus Stellam, The Roads of Freedom, Soon, Amen, Mutatis Mutandis, Victor, Requiem, Concerti, Chamber Music, Trios and String Quartets. Nowadays he puts his time, his talent and his musical experience at the profit of worthy causes and does this using his personal means.